Looking to connect to other women here at the church and grow as a disciple of Jesus?
The women have various trainings and workshop to help you grow in your relationship with Jesus!
Contact Janis vanVuuren at Janis@theavechurch.com for more information.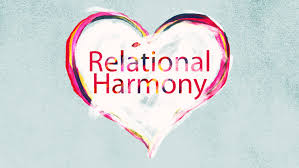 Relational Harmony is a ministry affiliated with the Avenue Church that specializes in ministering and caring for relationships. Relational Harmony utilizes coaching, mentoring, and spiritual direction to facilitate personal well-being in all aspects of life for individuals and couples. Avenue Church members and Family Life Pastor Jerry and Liz Hablitzel lead this incredible ministry.
Email Jerry and Liz Hoblitzel at hablitzel@aol.com for more information.
Led by author and pastor Foye Belyea. Jesus has commissioned each of us to be his disciples, but what does that practically look like? The FiveStones addresses "five foundational questions every person must answer if he or she is to follow Jesus": WHAT are we to do as we follow Jesus? HOW are we to follow Jesus? WHEN are we to follow Jesus? WITH whom are we to follow Jesus? WHERE are we to follow Jesus?